Western Canoë
CANOE, KAYAK & PADDLE IN THE HERAULT DEPARTMENT
Western Canoe is based in the medieval village of Laroque at the foot of the castle, on the banks of the river Hérault with its magnificent gorges. Western Canoë offers of about sixty canoes and fifteen kayaks is available on site for hire from half a day to a whole day.

Before you leave or when you return from one of our trails of 7, 8, or 15 kilometres, you can enjoy an ice-cream or a fruit juice on the terrace of our café.



Our 3 canoe and kayak trails
Choose several distances.
All the trails are accessible in a kayak (1 person) or a canoe (2 people).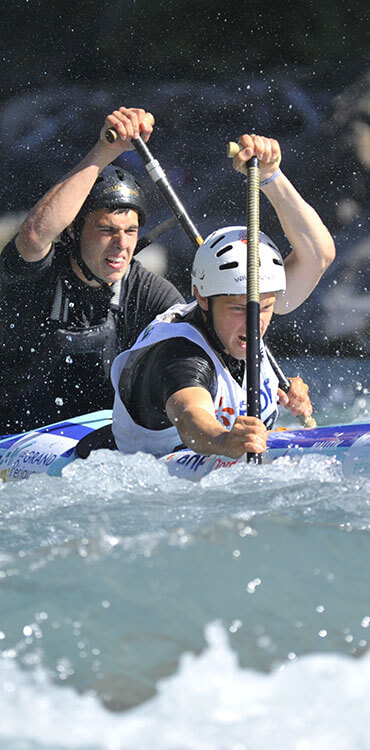 Trail sportsman
7 km
This trail is a treat for the senses and the emotions. Come with friends and pass through fast-flowing water in the exceptional setting of the gorges of the Hérault and its breathtaking cliffs.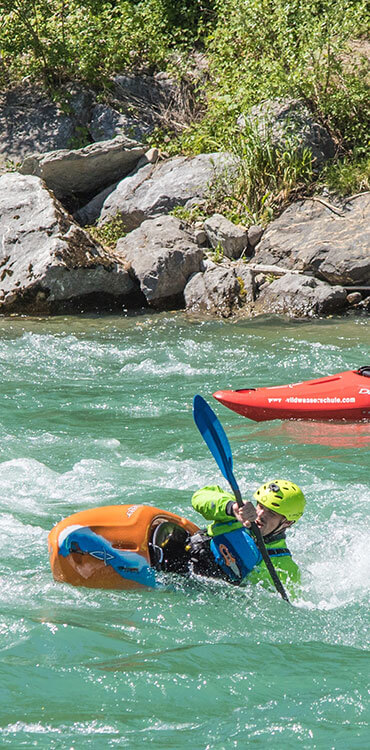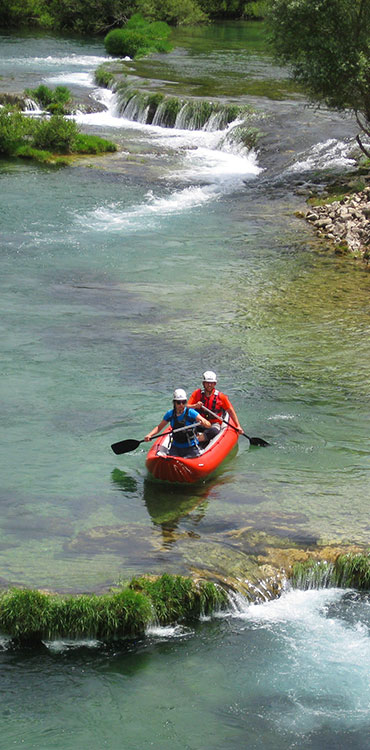 Trail family
8 km
For those who feel like taking a family trip on the water, for young adventurers or for more prudent adults. In a natural setting that is still untamed, which can only be fully appreciated in a canoe. This trail can also be done in a 3-person canoe.
Big trail
15 km
The best way to discover the flora and fauna and the landscape, and to mix sport and relaxation for a few hours or for a whole day. Not forgetting picnic and siesta.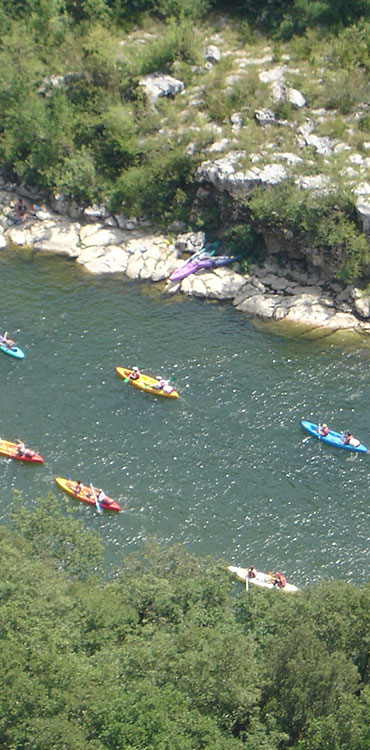 We also organise trips lead by instructors holding state diplomas. Bruno, a former competitor and federal instructor, will be delighted to offer technical tips and advice to all beginners, so that they can take full and safe advantage of the beauties of this exceptional site.

We are at your disposal year-round should you require further information.